ABOUT KILBURN'S AUSTRALIAN STOCK HORSE STUD
THE START OF OUR AUSTRALIAN STOCK HORSE STUD
We purchased our Black colt at 18 months of age, Yarrawa Cool Gunsmoke HSH, from Barry Law at Inverell in NSW which we bought by video and over the phone going on his excellent genetics and breeding.
When we started our stud we only had a couple of mares for breeding. One of the first foals born and many champions we have bred is Kilburns Black Smoke who we sold to Graham Forge at Wangaratta who later sold on to Hayley Purcell who has evented her Smokie very successfully.
Another early success storey, first progeny is Kilburns Gunnago purchased by Wendy Hough who successfully showed Goie as she is known and later Wendy sold Goie to Michael Glasser where his daughter showed most successfully.
Other success stories are Kilburns Ammo owned by Jason Dundas, Kilburns Trigger sold to Carli Coleman QLD, Kilburns La Paris bought by Sam Amey from NSW who played A grade polocrosse most successfully.
Kilburns Cinderalla owned and shown successfully by Chanel Radburn. There are a lot out there just starting their careers and being shown of which we are so proud of all the progeny that have been sired by our Smokey.
Probably the biggest success to date is Kilburns Mary Poppins owned and ridden by Steph Horton, Poppy just keeps on winning and has become a multi champion.
Anyone that would like to purchase a young Poppy we currently have 2 beautiful fillies for sale from the same mare by our Smokey.
The above are just a few success stories that I thought would be nice to mention.
Our stud has now moved to Berrigan NSW and this season we are standing a son of Smokey a grey colt which we bred, Kilburns Cool Bluegun HSH.
Bluey is a top example of his Dad with excellent manners, temperament and beautiful looking grey colt.
Enquiries and visitors to our stud are most welcome, call Karna Kilburn 0419 102 926.
Email:- [email protected]
_______________________________________________________________________________
RICKY AND KARNA KILBURN
We have had horses all of our lives you could say born in the saddle!
We Love our horses and especially the excitement of a new born foal how precious!
This photo is one of the many Equine Auctions we have done over the years.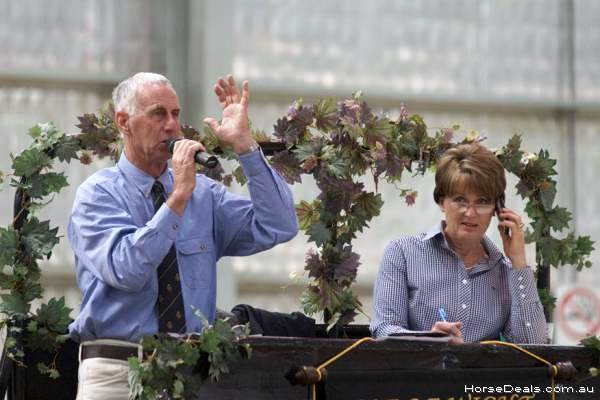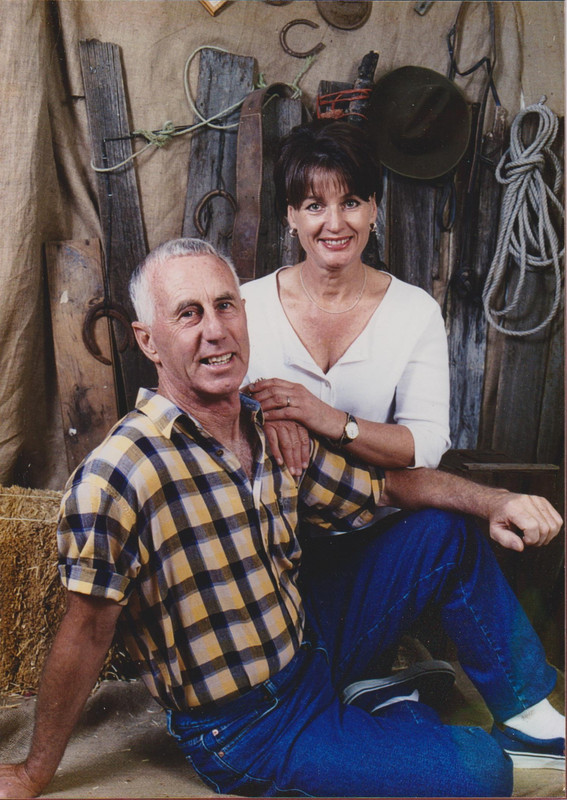 Karna on Kilburns Charm a stock horse mare I bred by Quidon Brigadeer and Ricky on a horse he had just broken in.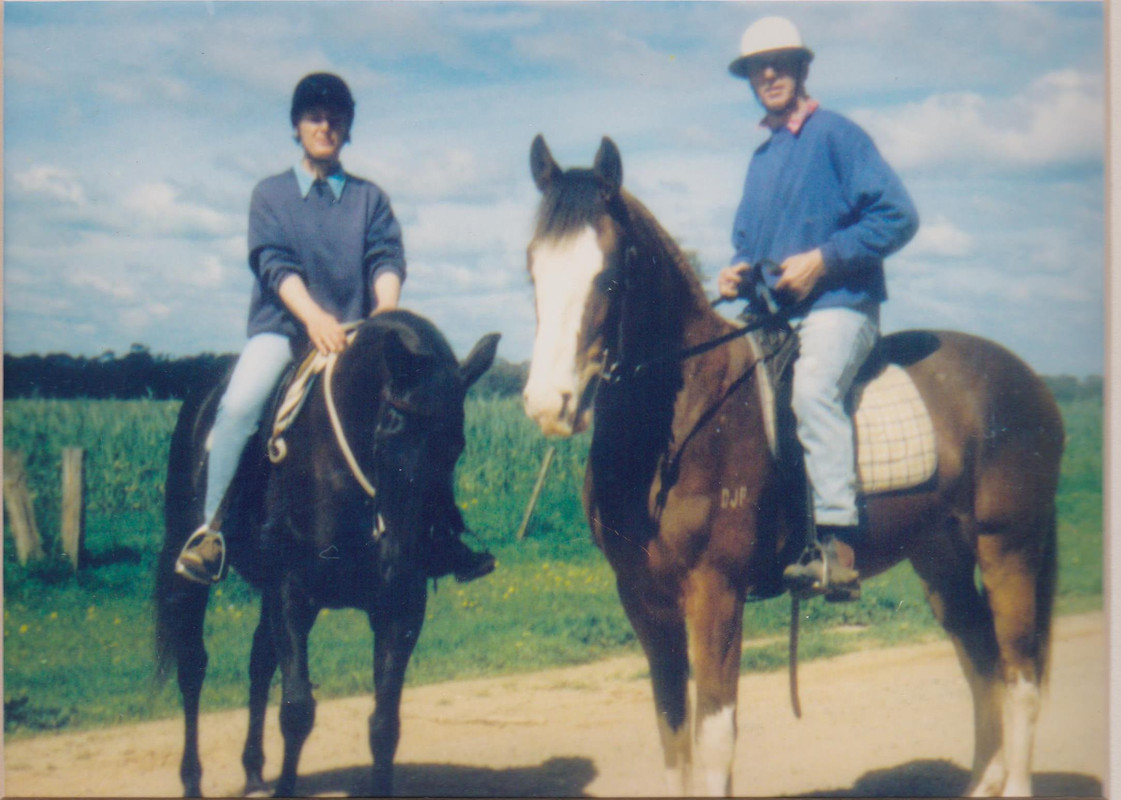 Karna Hunting with Melbourne Hunt Club
Ricky playing Polo with Melbourne Hunt Polo Club